Published Op-ed
Maha Shuayb, Vulner project member and leader of the work package on Lebanon, has published an Op-ed together with Cathrine Burn on why education and employment cannnot remain apolitical for young Syrian refugees.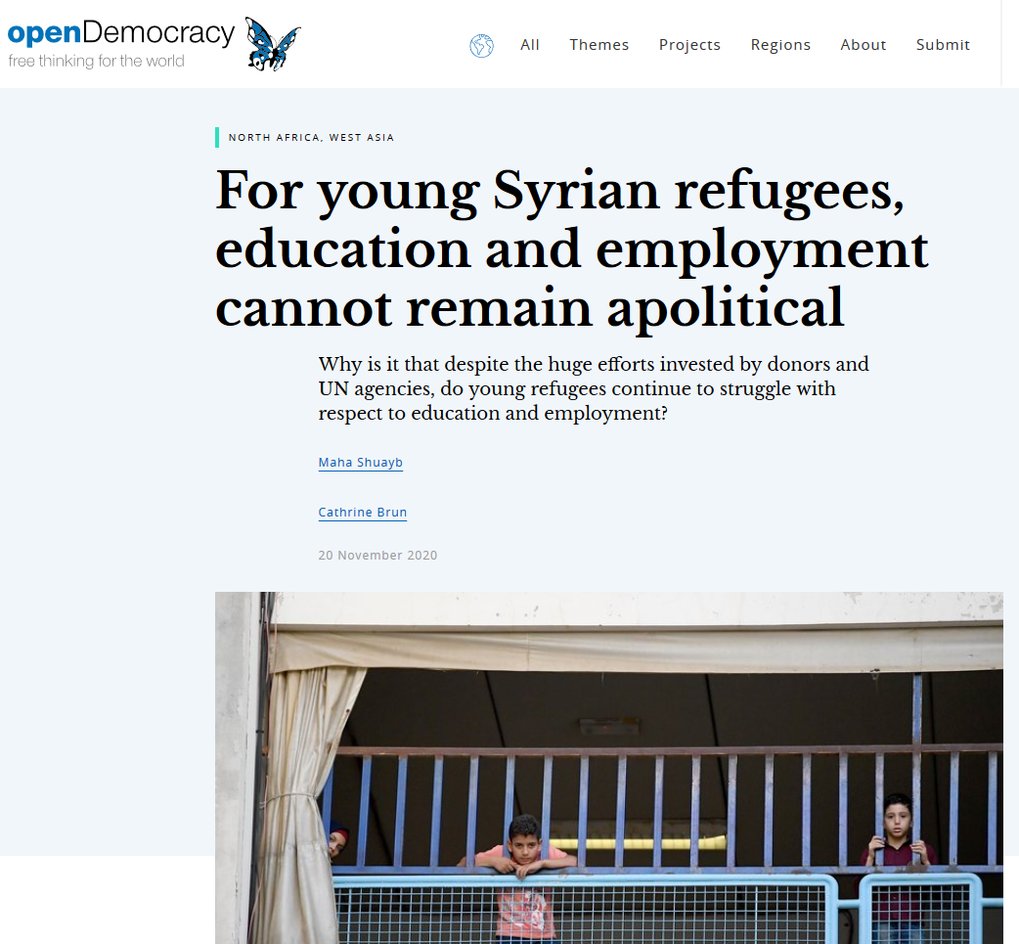 In their Op-ed, published by OpenDemocracy, Maha Shuayb and Cathrine Burn investigate why young refugees continue to struggly with respect to education and employment despite huge efforts invested by donors and UN agencies. The authors analyse the situations of Syrian refugees in Lebanon and Jordan, where they found inherited education inequalties and the exploitation of refugees and nationals with low educational qualifications by the employment markets as contributing factors on why children of Syrian refugees keep having difficulties in accessing education and employment.

Read the full article here.