Blog Entry
Jessica Schultz, VULNER partner and member of the Norwegian team, co-authored together with Esra Kaytaz (Coventry University and TemPro project) and Maria O'Sullivan (Monash University) the blog entry 'The New Plan for Immigration and the risks of extending Temporary Protection Status' on the Refugee Law Initiative's blog series.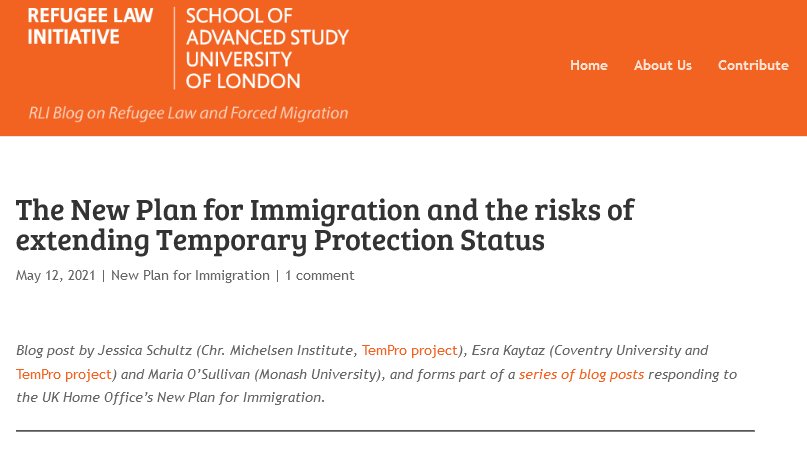 Continuing the blog series on the 'New Plan for Immigration', Jessica Schultz, Esra Kaytaz and Maria O'Sullivan discuss the broader context behind, and consequences of, the temporary protection status proposed in the New Plan.
Read the full bog entry here.