Seminar
On April 26, 2022 Delphine Nakache, leader of the Canadian VULNER team, and Jessica Schultz, member of the Norwegian VULNER team, led a seminar on "The Legal Protection of Migrant Precarity: Insights from Canada and Norway" at the University of Bergen, Norway.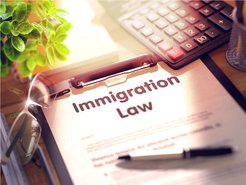 The seminar was co-hosted by the Research Group for Public International Law and the Research Group in Welfare Law, both based at the University of Bergen. The seminar looked at how law shapes the inclusion and exclusion of refugees and other migrants in Canada and in Norway. The presentations by Delphine and Jessica are based on their research findings from the VULNER project.
For more information on the event, please visit here.