Workshop Participation
On August 30, 2022, Luc Leboeuf, VULNER scientific coordinator, took part in the workshop on 'The Proliferation of Borders and Practices of Citizenship', which was organized at the University of Oslo by VULNER researcher Dorina Damsa and Hallam Tuck.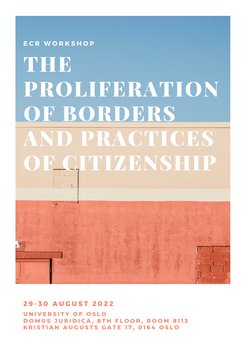 In his online talk, Luc discussed the conceptual transformations of 'vulnerability' as it evolves from an analytical tool that depicts human experiences, to a legal and bureaucratic tool that is mobilized as part of the selection process that is inherent in bordering norms and practices – and what this transformation of 'vulnerability' is telling us on the tensions that underpin the regime of international refugee protection.
For more information on the workshop visit here.