Workshop: Migrant Vulnerabilities in the Canadian Protection System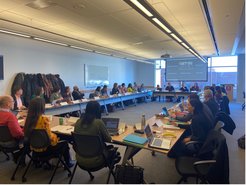 The Migrant Vulnerabilities in the Canadian Protection System Workshop held at the University of Ottawa on Wednesday March 15, 2023, sought to bring together practitioners, community partners, and civil servants to discuss the various research findings of this project. In the morning session, 23 participants, consisting of both practitioners and the research team met to converse about vulnerabilities experienced by migrants with on-the-ground practitioners, in addition to recommendations that if implemented, would be helpful in addressing migrant vulnerabilities both in Canada and in cases of overseas resettlement.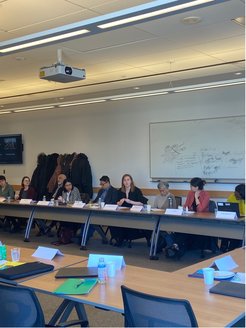 This session was followed by an afternoon session, consisting of 36 participants, comprised of the research team, on-the-ground practitioners, and civil servants from the federal government, which included members of the Immigration and Refugee Board (IRB) and those working for Immigration, Refugees and Citizenship Canada (IRCC). There was also one member joining us from abroad, providing a necessary perspective on how vulnerability is understood and applied in overseas resettlement cases.
Both sessions included a discussion about common themes that emerged throughout our discussions: these included what a trauma-informed approach for vulnerable migrants looks like, concerns with delays and communication with federal agencies, concerns around access to justice, the problems with employer-specific work permits and recommendations to provide more open-work permits for vulnerable workers, and lastly, a discussion around creating a regularization program to better address migrant vulnerabilities.