The VULNER Project Final Conference
Better Policies to Address Migrants' Vulnerabilities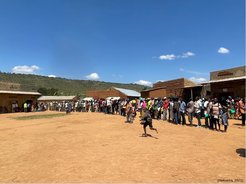 Our Horizon 2020-funded VULNER project is coming to an end in June 2023. To review and discuss the project findings and policy recommendations, we are organising a final stakeholder conference in Brussels, on June 8-9, 2023.
The aim of the conference is to consider how VULNER's findings across seven countries can shape new ways of approaching "vulnerability" in the asylum system and with migrants seeking protection. At the conference, our research teams will present the 10 "key messages" from their findings and discuss their recommendations with stakeholders from the EUAA, academia, international organizations, migrants' rights organizations, lawyers and more.
How do we move towards more consistent practices in addressing asylum seekers' and other migrants' vulnerabilities? How do we guarantee that these practices reflect migrants' experiences? How do we prevent migrants from facing even more vulnerability?
Please see the program and registration here: PROGRAMME & REGISTRATION
This is a free, in-person event, but registration is required to attend and space is limited.