VULNER kick-off workshop
On 20 February 2020, a workshop was organized at the Max Planck Institute for Social Anthropology to launch the VULNER research project. Discussions centred on the key methodologies and concepts that will support the implementation phase of the project.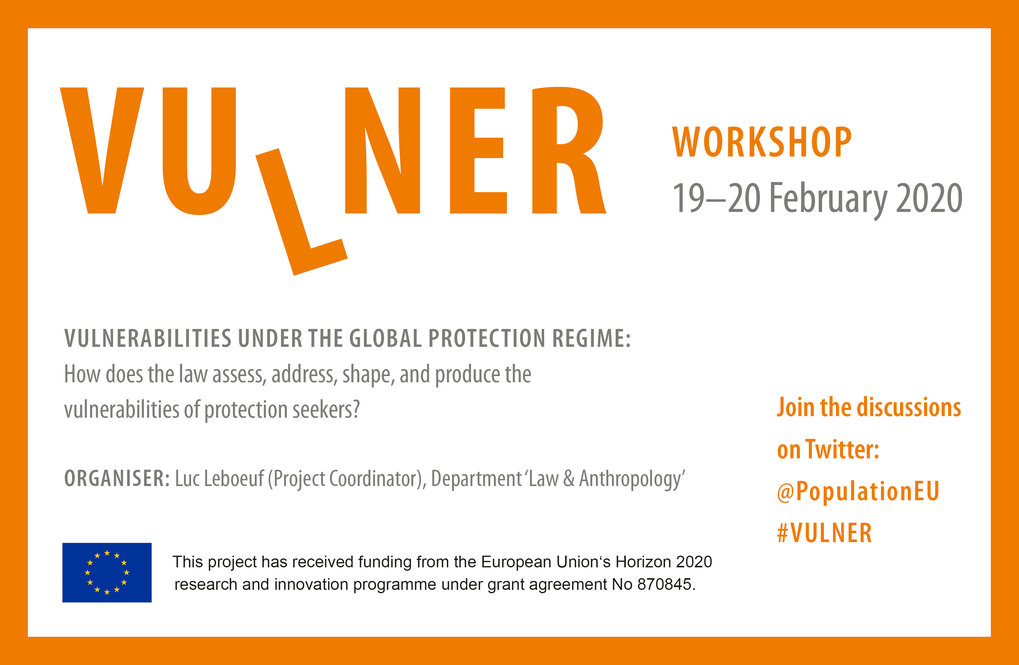 Please find further information in our workshop report.