Published Paper
Winfried Kluth, VULNER project member and leader of the work package on Germany, published a paper how on the special needs of vulnerable asylum seekers are being addressed in European and German asylum law.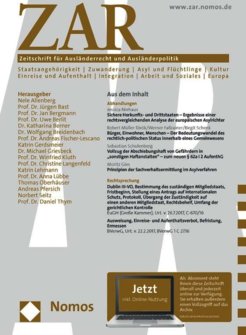 The Common European Asylum System pays special attention to vulnerable persons, including minors, women, sick and elderly people and victims of human trafficking receive.
The article classifies these regulations systematically, analyses their implementation in the German migration law and also examines how the legislator responds to the fact that protection seekers sometimes invoke a special need without this need being present.
This article is published in German and will soon be available in English. Download the article here.