Editorial
Helene Heuser, VULNER partner and member of the German team, has written an editorial for a German legal journal on the humanitarian admission of vulnerable protection seekers from Greece by German federal states.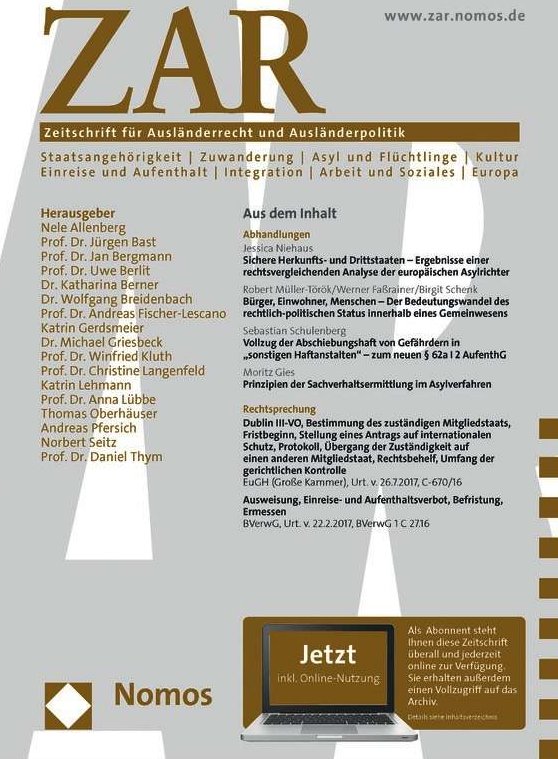 In her editorial she argues that the decision to block humanitarian assistance offered by German federal states to vulnerable protection seekers from Greek migration camps by the Federal Ministry of Interior, Building and Community (BMI) is not just morally and politically difficult to justify, but also legally. In her view, the BMI should not indiscriminately reject plans of federal states, but it should make suggestions on how these plans could be made compatible with the concerns of the federal government.


The editorial is published in German for the legal journal Zeitschrift für Ausländerrecht und Ausländerpolitik (ZAR 2020, Nr. 9) and can be accessed here.